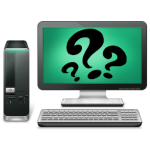 Dear Techie,
The last time I updated Firefox (to the newest version, 8.0), it took out my list of bookmarks, and the top bar.. ie; (File, Edit, View, Tools, Help),
All that was left after this was this the Bing toolbar and Ask.com bar which I do not remember installing.
Ask.com was also installed on Internet Explorer. I didn't want either Bing or Ask.com in either browser but they appeared one day. What can I do?
Thanks.
Looks like you have two issues here. The first is that the newer versions of Firefox have hidden the Menu bar (File, Edit, View, Tools, Help). The second issue is toolbars have instated themselves. What they are designed to do is give you a quick way to use a particular site's services. They are typically attached to free software installation programs which a lot of people just click through. Unfortunately, while they are designed to make it easier to use certain ite, hey tend to slow the browser down. Luckily both of these issues are relatively easy to fix.
Lets start with the easier fix first. We'll remove the toolbars at the source.
Go to the Add and Remove Program utility in the Windows Control Panel (Start > Control Panel > Add or Remove Programs), find the toolbar that you want to remove, then click the "Remove" button and follow the instructions.
As for the Menu bar, you can make it temporarily reappear by pressing the Alt key on your keyboard. In most windows based programs this will give you quick access to the menu bar. If you want it to be permanent, right-click on the space next to the + tab at the top o the page, you should see a context menu with the words "Menu Bar". We are going to left-click on those words and it will make the menu bar visible and ready for you to use.
Thanks for the question!
The Techie