Hi,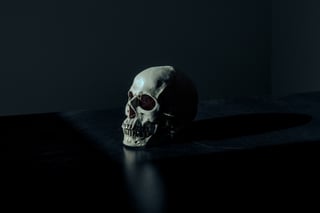 I downloaded a .exe file and a blue screen came up saying that the pc is having trouble operating. A few seconds after that, my screen turned black with white text saying "No bootable devices found" "Press F1 key to retry boot." "Press F2 key for setup utility." "Press F5 key to run onboard diagnostics."
I pressed the F1 key and nothing happened. I pressed the F2 key and it took me to a white and blue screen and at the top it says "Dell Latitude E7440". Then there was a list of settings going up to down saying "Settings, System Configuration, Video, Security, Secure Boot, Performance, Power Management, POST Behavior, Virtualization Support, Wireless, Maintenance, and System Logs." I did not touch anything, so I went back to the black screen and pressed F5. It began running tests but it said everything was working normally. So I exited and it took me to the black screen. I tried turning the PC into safemode but for some reason it blocked it. I pressed a different button and a screen came up saying "Boot mode is set to: LEGACY; Secure Boot: Off". "LEGACY BOOT: Internal HDD. Onboard NIC." "OTHER OPTIONS: BIOS Setup, BIOS Flash Update, Diagnostics, Intel(R) Management Engine BIOS Extension (MEBx), Change Boot Mode Settings." I tried looking online everywhere for help and nothing worked. I do not care if I need to reset my whole PC and lose everything, that will be fine.  Here's my system information: 
Dell Windows 7 (Upgraded to windows 10)  Intel inside CORE i5 vPro  Ultrabook Inspired by intel. 
-Joey
Hi Joey, 
Well it sounds like you either have a corrupted master boot record/Windows installation, or a failing hard drive. Although there's also the possibility of a virus from the .exe file you opened, we've seen a lot of poorly written malware that will cause operating system corruption when it was written to just lock your computer or encrypt your files and hold them for ransom. I've actually seen some ransomware just flat out ruin the operating system instead of working in the background undetected to encrypt your files on you, but that's not common, since the goal is to get someone to know that their files were "stolen" and request the ransom fee.
But it sounds like you have a serious issue regardless of what caused it. If you want to try to do a reset of the operating system, you can usually get to those options by holding down the "shift" key immediately after the Dell logo disappears to enter the Windows recovery environment, and you'll be presented with some "Advanced" recovery options including a full reset. It may take several tries and a lot of mashing the shift key at various times just before the Dell logo disappears or just after. If it worked, you should see some text saying "Please Wait…"

 In the BIOS settings (that's what the settings menu is called that you got to after pressing F2) all of the things you noted there seem correct to allow the system to boot into Windows. You could try pressing F2 again to get to the BIOS settings, and it's worth trying to change the "Boot Mode" to non-legacy, the alternative is usually "UEFI". You can always change it back if it doesn't work, but I don't think that's the problem since your PC was an upgrade to Win 10 from Windows 7, which requires Legacy boot mode, usually.
I'm hoping something here works, I'd be interested to hear back if you have any luck.
Thanks for the question!