We Are Your Total Technology Partner
We work on your IT environment so your IT environment will work for you
No matter what you do, your computer systems ARE your business, and we have the tools and expertise needed to provide you with reliable management and security of those systems. We provide onsite and remote solutions for your business. We also solve networking and WiFi issues, perform hardware installation, configuration and repair, and backup and disaster recovery solutions. We help you get the most out of your technology.
What can Northampton Computer Repair do for your system environment?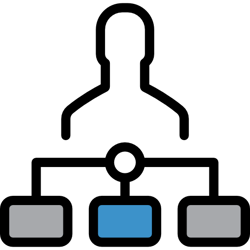 Backup Solutions including the powerful Datto Continuity & Disaster Recovery hybrid devices
Remote system monitoring and alerts with OnBoard Support for every workstation and server
Hardware-based managed network maintenance, VLAN and active intrusion detection (Available NAS and managed WiFi Access Point upgrades available also)
Endpoint malware/ransomware protection and remediation
Security auditing, consultations, and awareness training for staff and employees
Hardware/software troubleshooting, diagnostics, configuration, and repair
Fast, local service you can depend on. We pride ourselves on great customer service!
Contact us by phone or below if you want to maintain a secure, efficient and reliable system environment that works for your organization. We'll contact you for a consultation.
Managed IT Services starting at $150/Month. Configured to exactly what you need and nothing you don't.